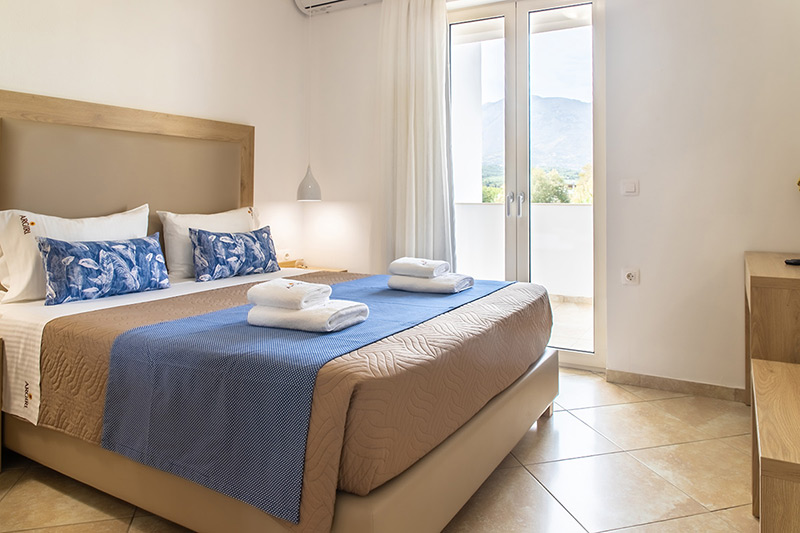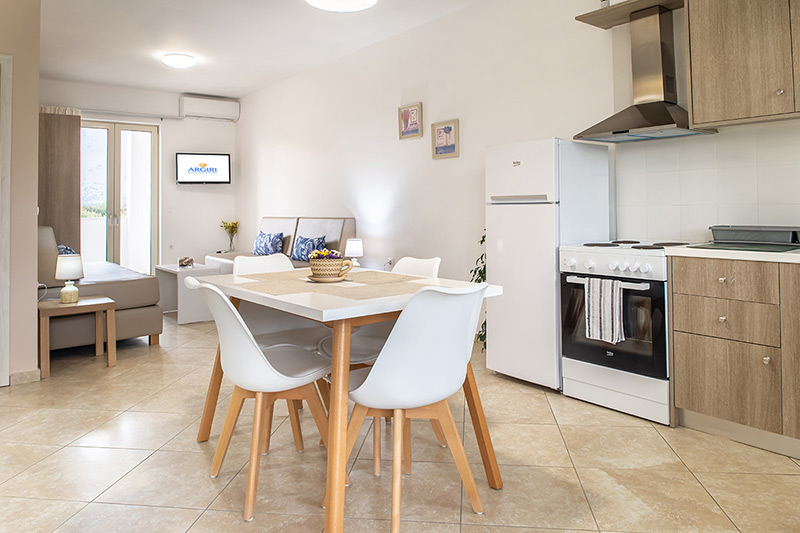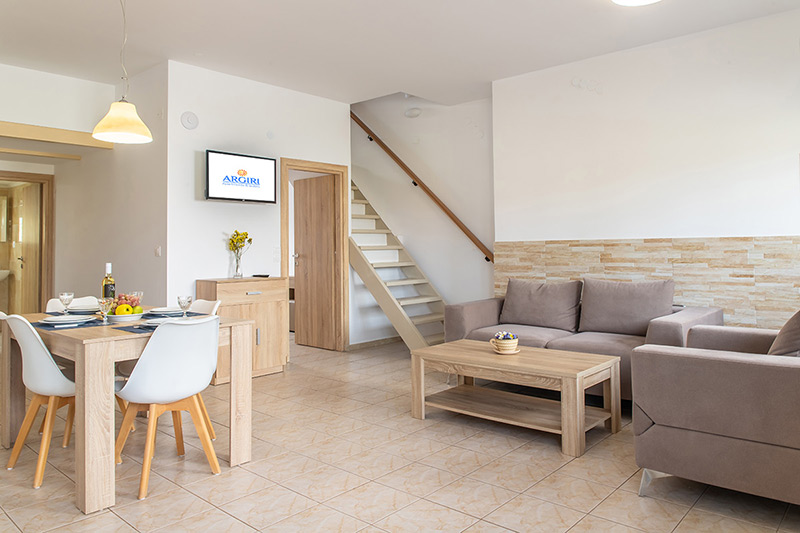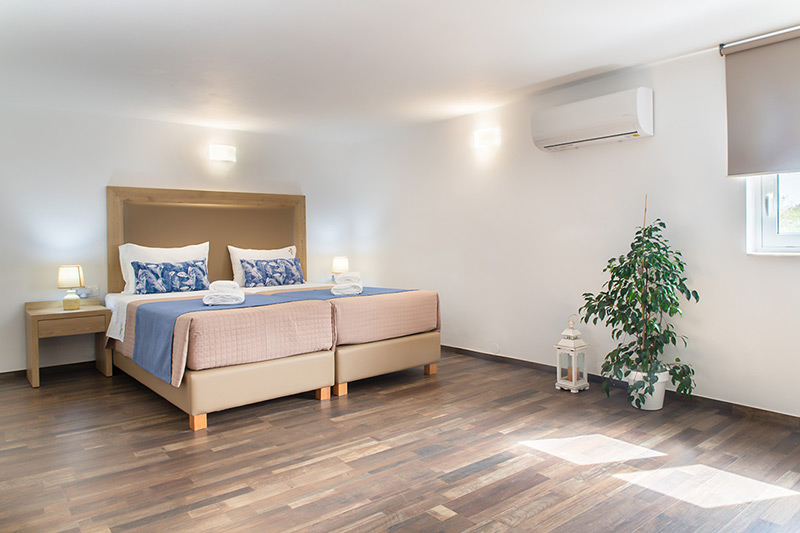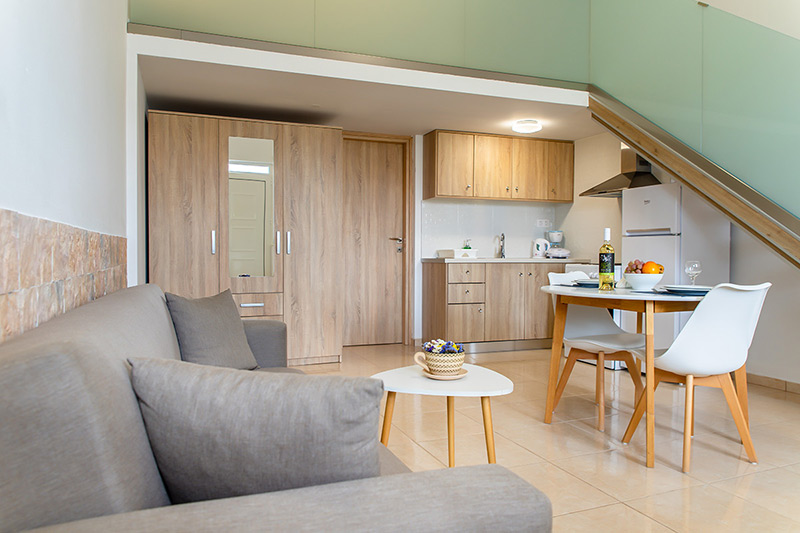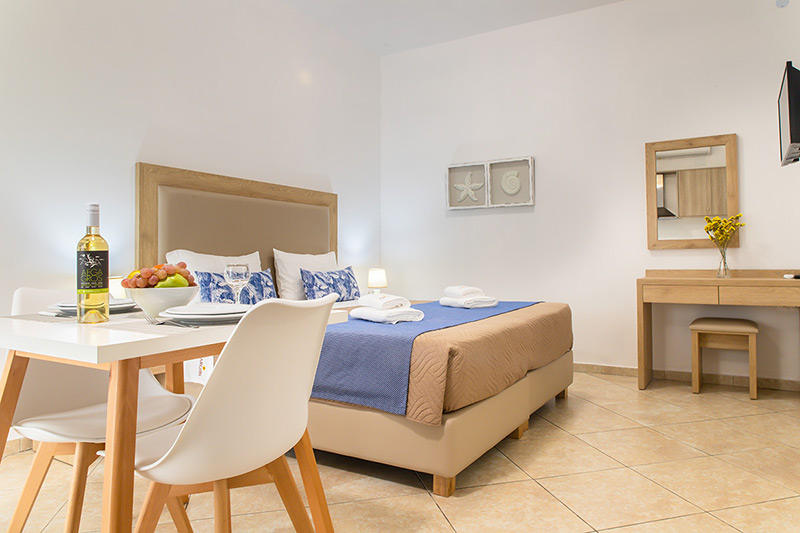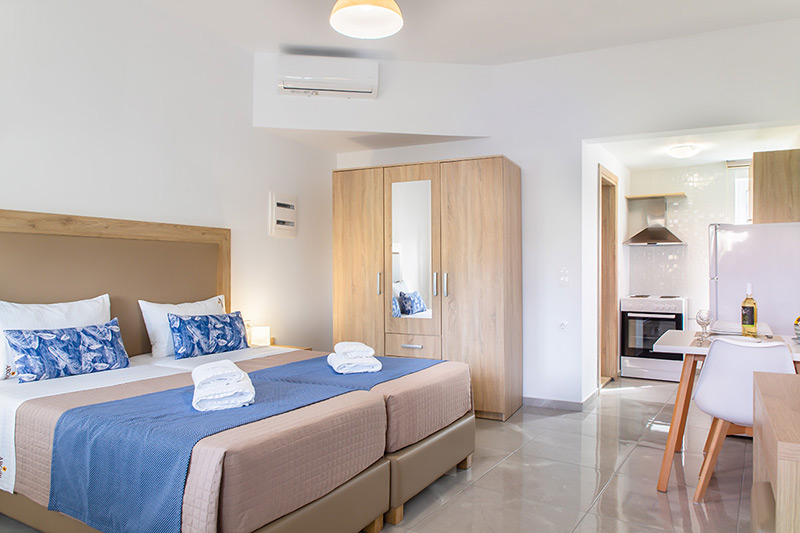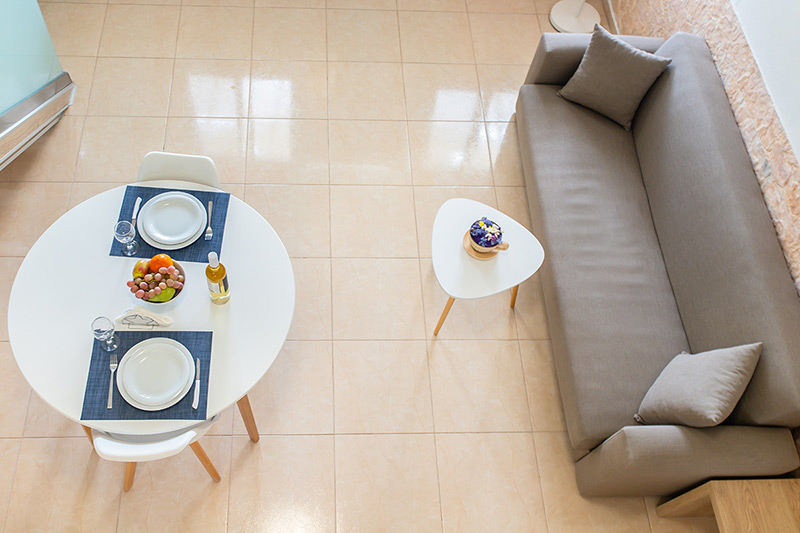 FACILITIES & SERVICES
In Argiri apartments & suites complex, you can find different types of apartments, depending on your needs and preferences.
Studio apartment (2 people, 25-35m²)
One-bedroom apartment (3 people, 30-35m²)
Duplex apartment (6 people, 80-90m²)
Duplex suite (2 people, 40m²)
Deluxe apartment (4 people, 60-65m²)
Every apartment has:
Fully equipped kitchen (oven, refrigerator, electric kettle, coffee maker, toaster, kitchenware, glasses, plates, cutlery, dining table)
Bathroom with shower, washbasin with mirror, hair dryer, care products (shampoo, shower gel, hand soap)
Anatomic matresses and hypoallergenic pillows (with aloe vera)
Smart TV, satellite channels
Free Wifi
Air conditioning
Terrace, outdoor furniture, drying loft
Some extras:
Reception
Quick check-in/check-out
Laundry machine (extra charge)
Steam iron (on request)
Daily apartment cleaning services (on request)*
Private parking area
*Linens and towels are replaced every 3 days of stay
**Stuff complies to every safety measurements taken. For disinfection, certified chemicals are used.